How do your contacts engage
Tags (or specified categorisations) form an integral part of the StoneShot Marketing Platform. They are used for maximising the opportunity to find out how your contacts are engaging with your content.
You can use tags to categorise your lists, emails, campaigns and events within the platform. Perhaps most crucially, you are able to score your contacts against a particular tag with our Engagement Scoring.
You can read more about setting up a tagging strategy and using Engagement Scoring by reading the additional pages below:
We've recently updated the way tags can be added to your lists, emails, campaigns, and events. Tags can now only be added from a pre-defined list set by the StoneShot admin. Like before, tags can be applied by typing them in, however only tags that have been previously approved and added can be chosen.
This new way of utilising tags, will avoid duplication across the app, and ensure users are tagging their assets in line with the wider aims of marketing.
Tagging inside an asset


Mass tagging assets

Adding/Removing tags
To read more on how to manage tags, check out our article on Using Tags & Teams.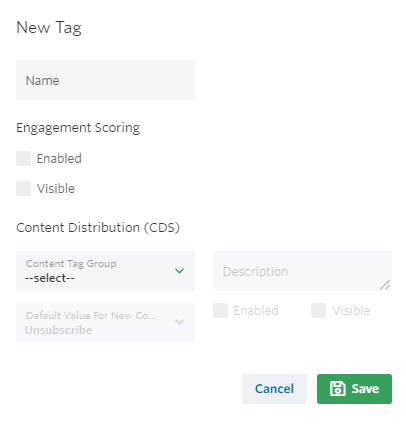 If you need any assistance, please contact the StoneShot support team who will be able to help.