Reporting and Analytics
Marketing analytics made for financial services
Marketing Analytics
Use intuitive, visual dashboards to tell a story with your data. Customize using the indicators and charts that are relevant to you. Share dashboard with your team, either in StoneShot or via a scheduled email.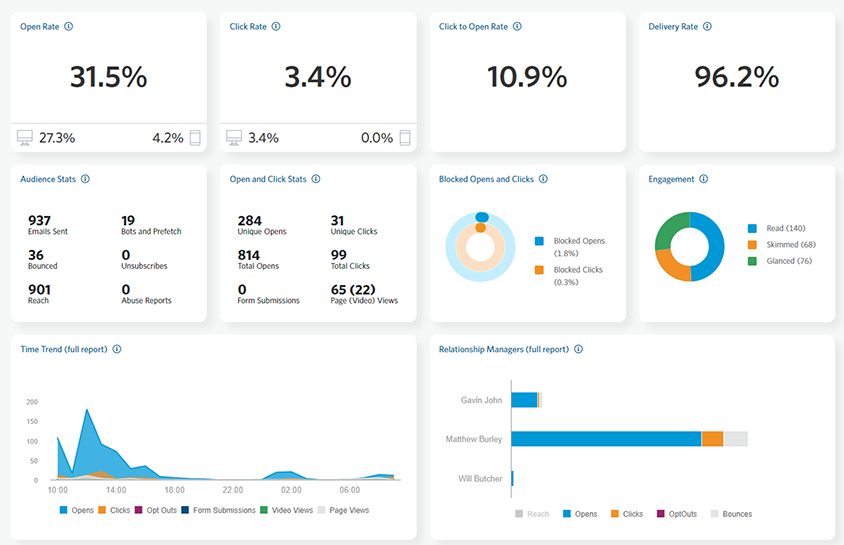 Request Demo
Block Fake Opens and Clicks
Stop bots and prefetch messing with your email metrics
According to Statista, over 42% of all internet traffic in 2021 was generated by bots, and our own analysis shows almost 30% of email opens and 35% of clicks are fake. BotShield is an AI-powered solution that looks for non-human behaviour, blocking fake opens and clicks before they muddy your metrics. Our goal is to deliver metrics, automations and leads you can trust.
Learn More

Insights and Industry Benchmarking
See how your marketing strategy compares to other investment firms. We'll aggregate the data using machine learning so you can see how your email performance measures up against those being sent by other financial marketers from our platform every day.
Watch the Demo

A great email marketing & event management platform for marketing & sales
"It's user friendly, great support team. Great reporting & analytics which helps with sales leads."
Full Review on G2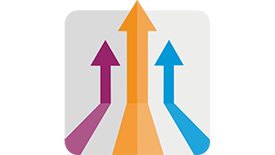 See how you can streamline operations and increase engagement
Book a Demo