Feeds from your CMS to our Platform
If you have our Content Distribution System (CDS) implemented in your StoneShot account, you will have a CDS Feed. This feed is automatically linked to your CMS, which means all the articles you have on your site will be here.
Feed Overview
When you first open your feed, you will be able to see a line chart with the number of articles updated over the last 3 months. This chart is customizable via the buttons below. The available feed charts are:
Feeds
Content
Tags
Campaigns
Contacts
Feeds
This report shows you how many feeds you have and how many articles have been updated. This page also gives you access to the settings for each individual feed.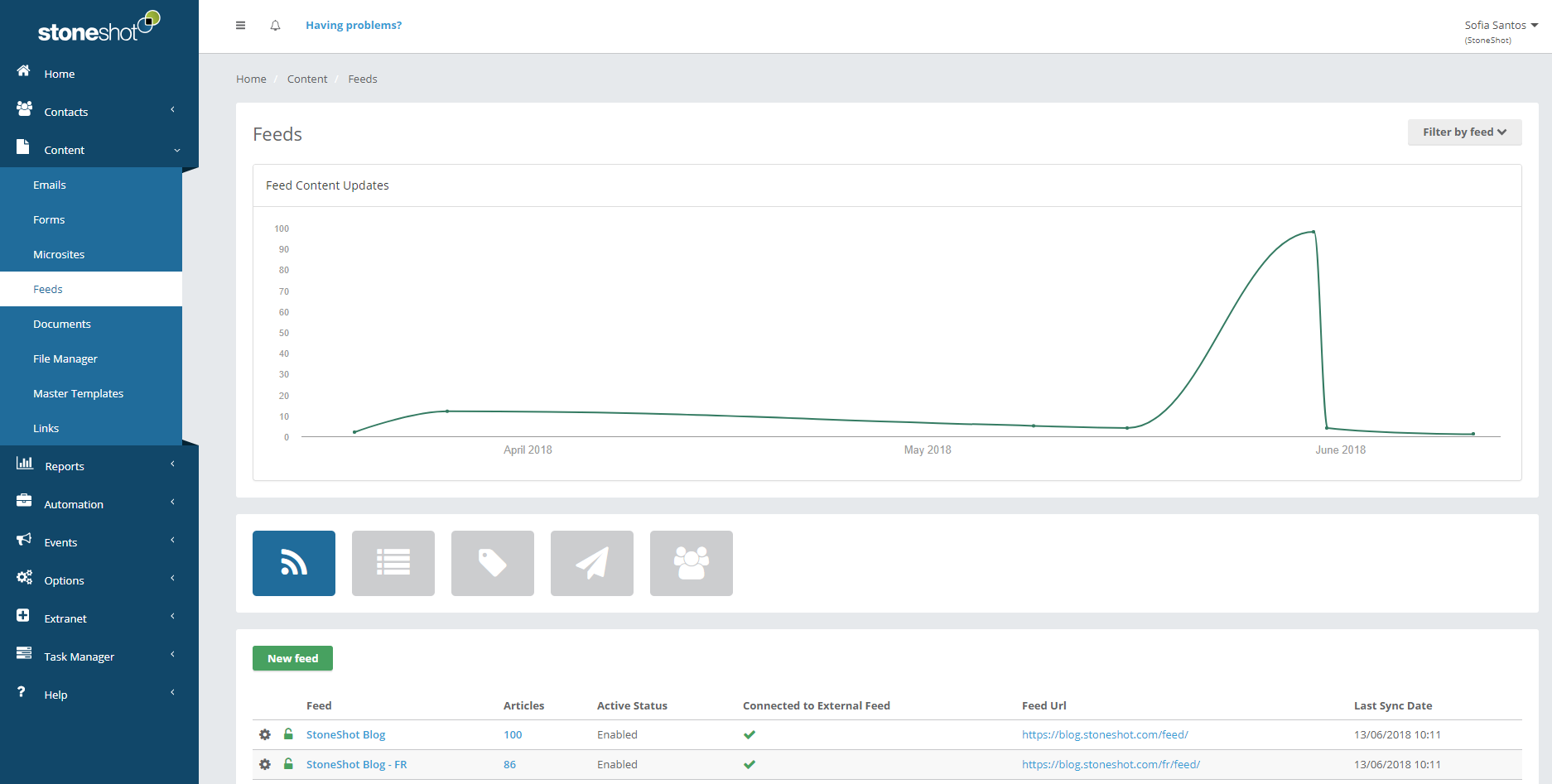 Content
In this page, you will find a chart representing article's performance. It displays the top articles by unique clicks and reach. Below, you can also see a list of all articles published in the feed. Clicking through each individual article will open the editor.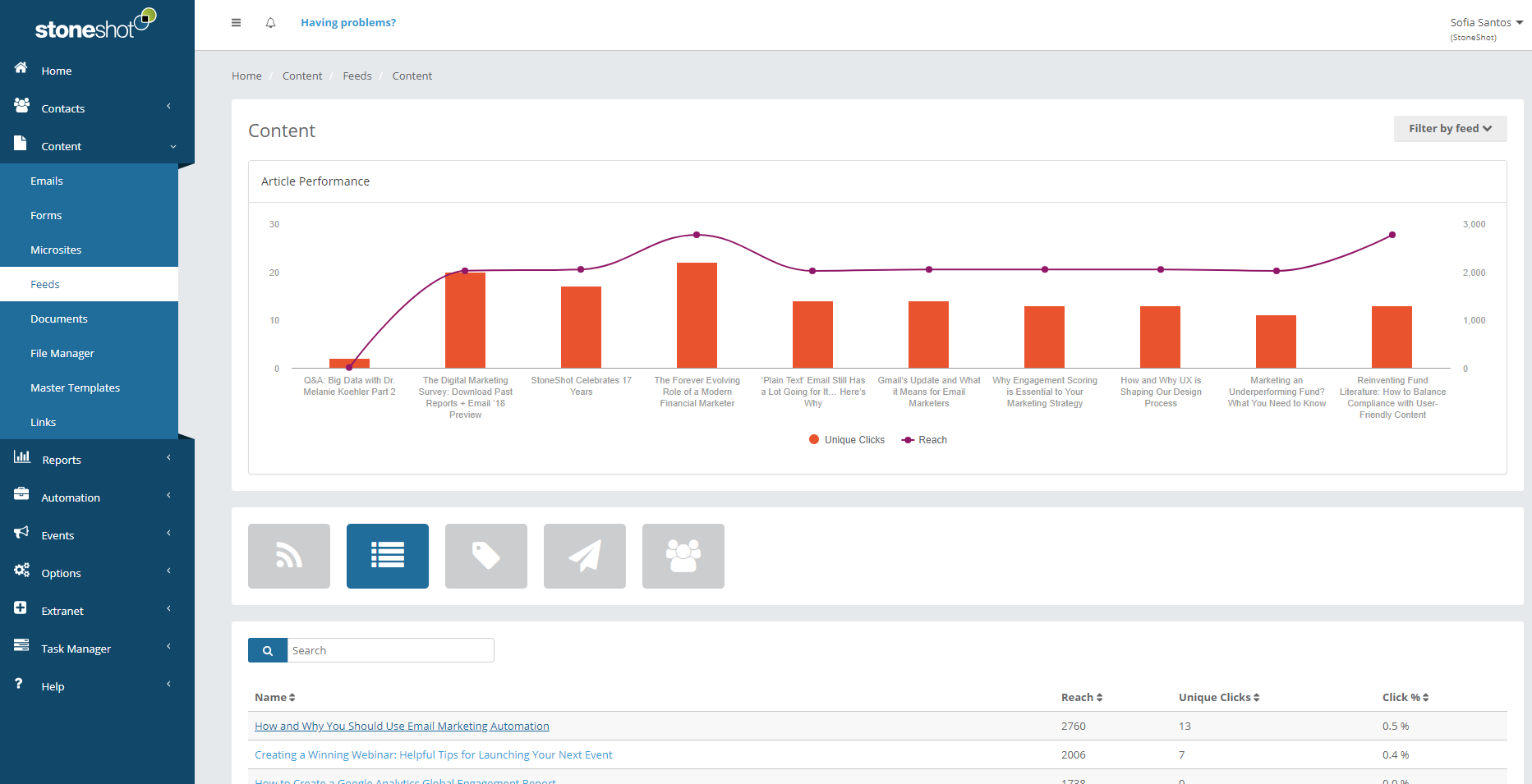 Tags
This page contains two graphics with the top performing content tags and their distribution. Understanding the best performing tags will help you find which areas need improvement, and which tags are getting most engagement. You can also scroll down to see the list of tags and their overall stats.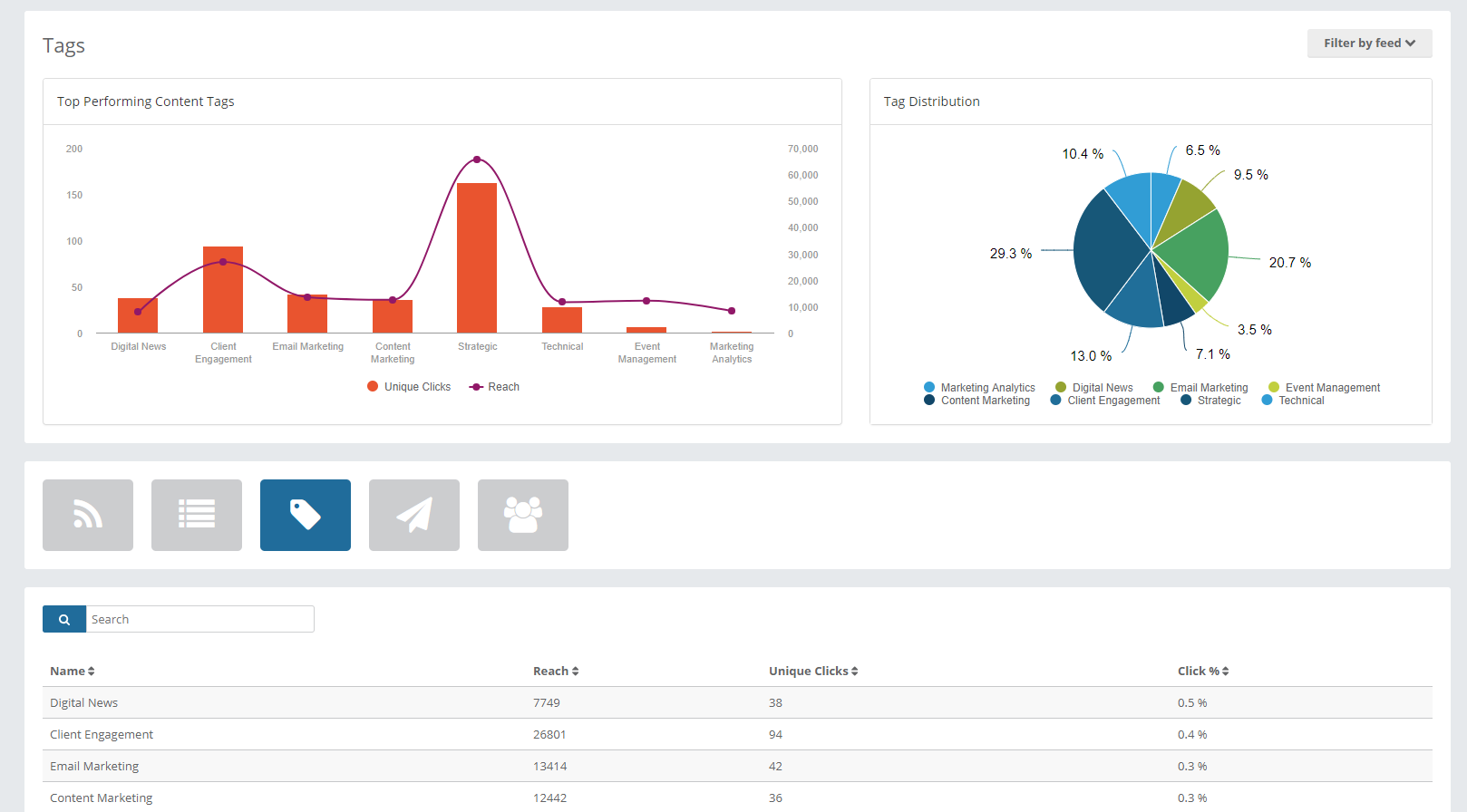 Campaigns
Since your feed is directly linked to your campaign, you are also able to track campaign performance through this page. With the open and click trend, you can visualize engagement of campaigns sent in the last three months. You can also check the campaigns deliverability, overall engagement and devices that your contacts have been using.
You are also able to see the overall stats of each campaign broken down in the table below. You can track stats available in each individual campaign and access them if needed, just by clicking into each one.

Contacts
Your top engaged contacts and their companies are shown in this page. You can track who are the top contacts and companies who engage with your feeds.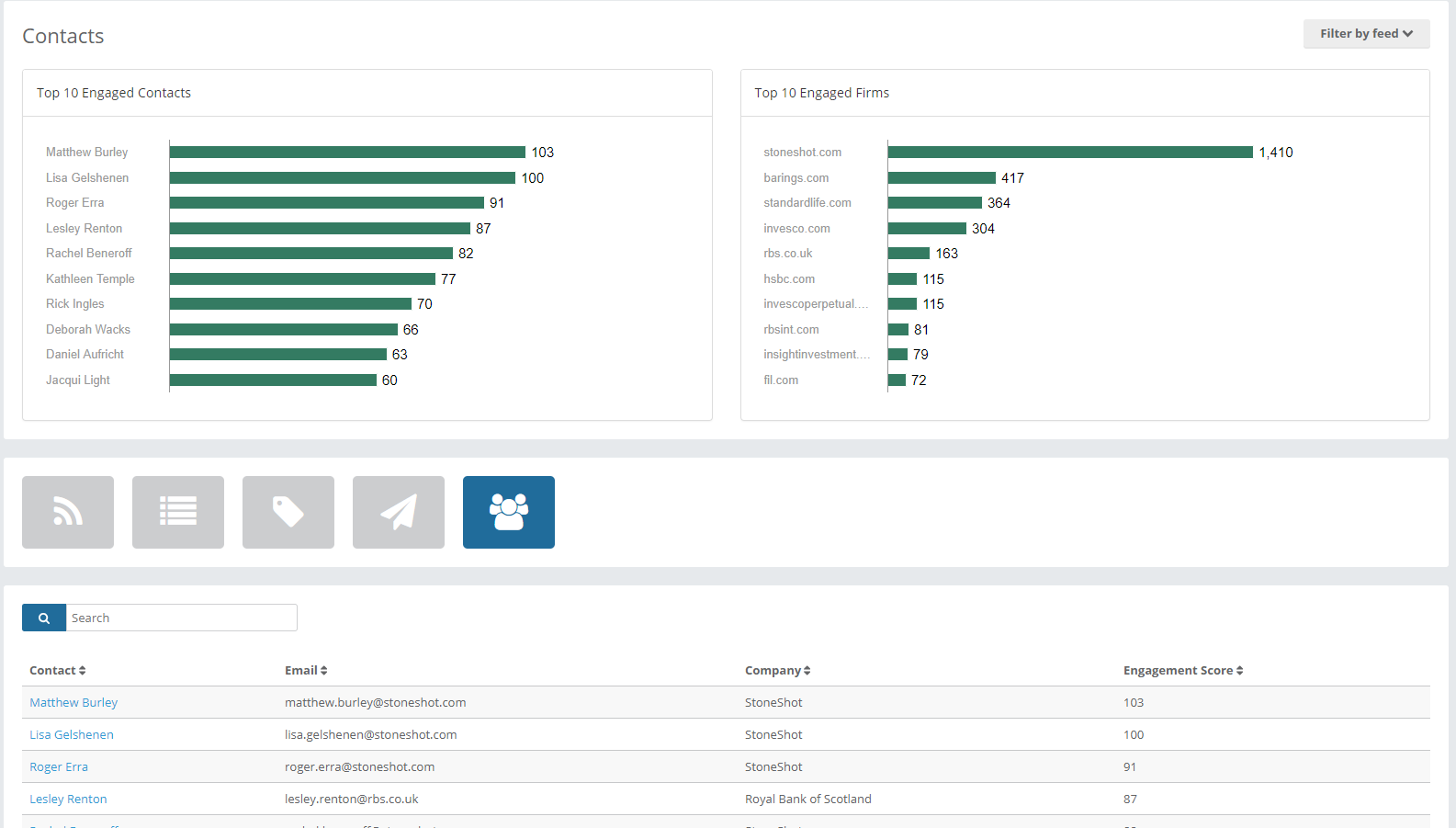 To find out more about our CDS Feeds, take a look at our training video below.