Microsoft Dynamics Overview
At StoneShot, we are proud of our application's flexibility and aim to make life easier for our users by creating new or enhancing existing integrations. Microsoft are a global player in the CRM world and our integration gives our users the tools to manage their data in one place.
Managing two systems that contain the same information like a CRM application and a marketing application can be confusing and time-consuming, so our integration steps in to lend a helping hand.
Key benefits
Save time with sync
Say goodbye to manual data entry in keeping your contact information up to date. Our MS Dynamics integration makes it easy to set up a real-time, one-way or two-way sync per field mapping.
Save effort with list push
Do away with importing and exporting lists via CSVs in both systems by sending lists from Dynamics straight to StoneShot.
Get personal
Send one-to-one personalised emails from Dynamics and know when they've been opened or which links were clicked.
Get organized
Invite or cancel clients to events, change their topics of interest and add them to a lead nurturing automation flow from one source.
Acquire better intel
See what kind of content a client is engaging with within their Dynamics profile to have a better conversation with them.
How Microsoft Dynamics integrates with StoneShot
Control the direction of your sync
Two-way sync is available but it's your call. For each field mapping, select if the sync is bi-directional, if Dynamics is the master list, or manually override StoneShot changes into Dynamics. Review, accept or decline contact changes to push into Dynamics from a new contact management area in StoneShot. This applies to any contact amends, contact creations and contact deletions. All standard contact fields within StoneShot, custom contact and account fields are supported.
We also have options to allow newly created, deleted, and merged contacts in Dynamics, to be automatically created with the StoneShot database.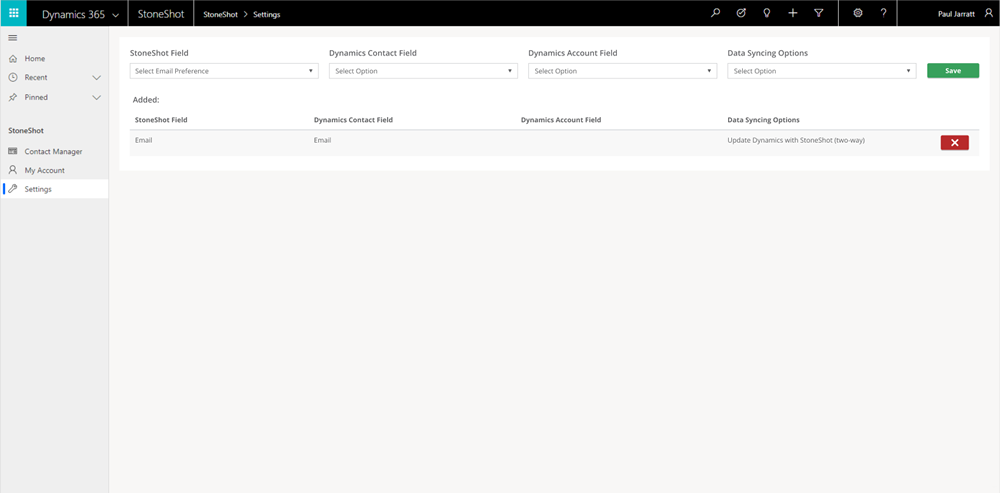 Push marketing lists
Send contact lists created in Dynamics straight to StoneShot. Wave goodbye to exporting the list out of Dynamics, prepping the list and importing it into StoneShot. I'm sure it's a task you won't miss.
Embedded contacts
View dashboard stats on a particular contact within Dynamics including their entire activity within StoneShot, event status, etc. Update their preferences and add them into Marketing Automation workflows without leaving the Dynamics contact record. Send a fully tracked individual email to the contact from the embed.
If you're a marketer, this hopefully means the sales team will be a bit less needy of your contact list tidying services.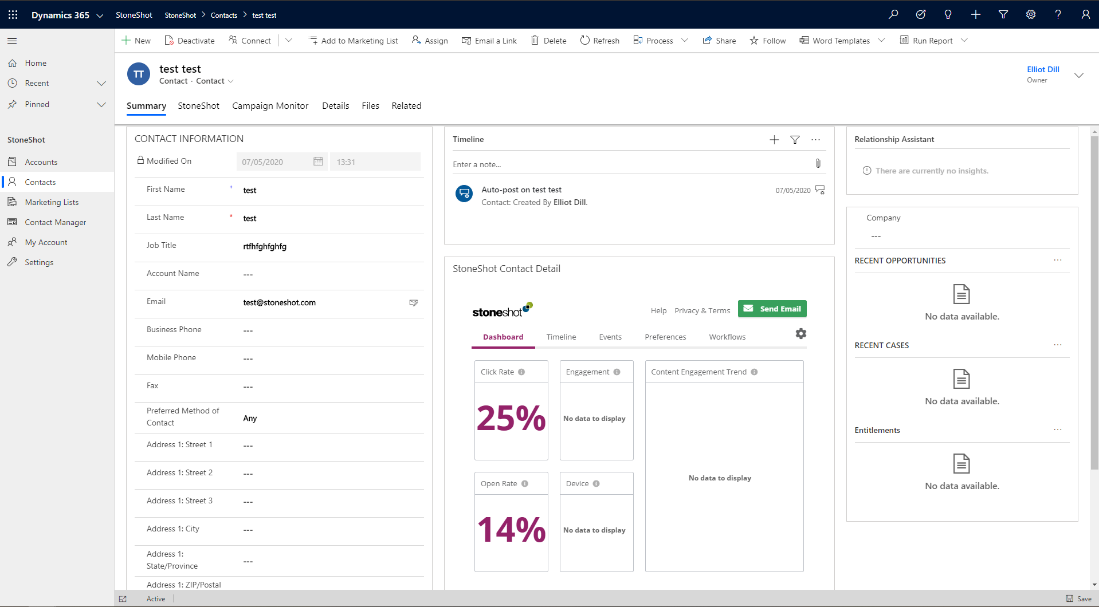 Embedded accounts
Manage your contacts for the selected account all in one place. Assign contacts to events, workflows, and update their preferences. Create a custom dashboard for that account and view the timeline for that particular account.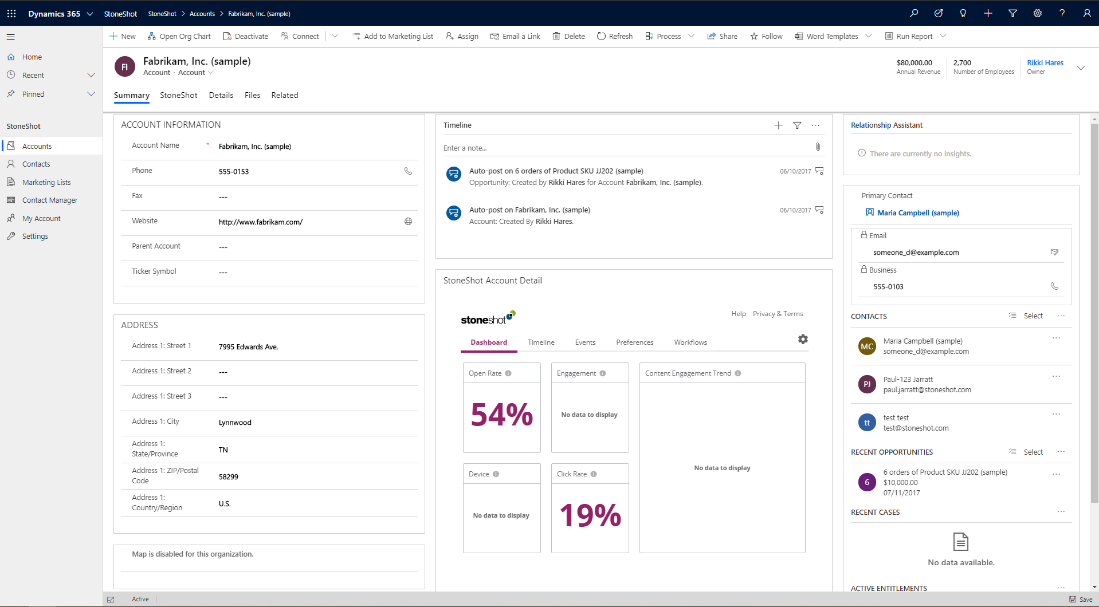 Sound like a sweet deal? Book a meeting to get this activated.
To learn more about Microsoft Dynamics Embeds, take a look at our video below.