Report on your videos
Video reporting enables you track the activity and engagement of any StoneShot-integrated video. StoneShot has integration with BrightTALK, Brightcove, Wistia and Qumu. Through this integration, we're able to see exactly who has watched a video and how long they watched it for.
1. Videos
On the videos page, we can add/remove Columns, filters and charts, to show the information we want to see.

The columns tab will add and remove the columns you see in the bottom half of the page.

The filters tab allows you to add filters, so you only see the desired information.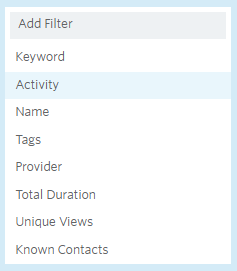 The charts tab allows you to add and remove the charts you see in the top half of the page.

Once you've added all your filters and you've got the relevant information up, we can now start reporting on the videos you've listed.
2. Reporting
When you click into one of the videos in your list, you can see the full engagement stats for the video.
In the top section you'll see the summary of the video you're looking at. This shows the total views, when it was last viewed, the provider, the weighting and any tags that the video has been tagged with.
You can also preview the video by pressing the Preview button in the top right, or edit the details, by clicking the pencil icon.

Report
In the Stats section of the report, you'll see a dashboard of stats from your video. This will show the total views, average view time and the top viewers.

Going further down, you'll see a table showing the number of views against each month and also the traffic source, which is how the contacts have arrived at your video.

And finally, at the bottom, you'll see a map showing the location, of the contacts who have viewed the video.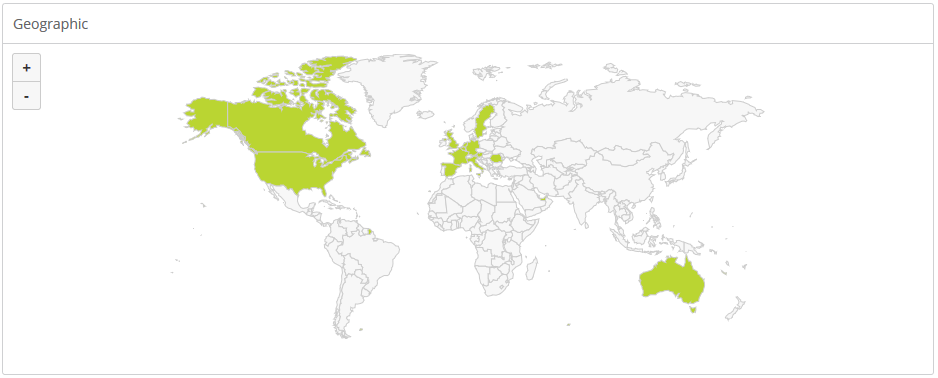 All of these visuals can be exported as a PDF by simply clicking on the Export PDF button, in the top right.

You can filter the information that's shown here, by clicking the Edit button, which will give you a drop down where you can select the filters you wish to use. Each filter has different attributes that you're able to breakdown in order to get to the stats you wish you see.
Viewers
In this section, you can see who has viewed the video and their engagement.

You can also add filters to this page too. The same filters apply to this page, as the Stats page.
The information you see on the viewers page can be exported to Excel, by clicking the Export Excel button in the top right of the page.

Here's more on video reporting in the video below.