Salesforce User Authentication
Overview
The StoneShot integration provides both sales and marketing users the full range of StoneShot functionality to create, send and report on email campaigns, but from directly within the Salesforce environment.
It tackles three major issues for clients – how to streamline the process of list management, how to provide Sales with feedback and metrics from marketing activities and how to provide an integrated way of managing event promotion and registration.
In this overview we'll cover how to authenticate and use the application for the first time.
Authentication
The first step in using the application is to authenticate as a user. To use the full functionality within Salesforce you will need both a StoneShot and Salesforce login credentials. This authentication only needs to take place the first time you use the application.
1. Go to the App launcher and hit the StoneShot for Salesforce link: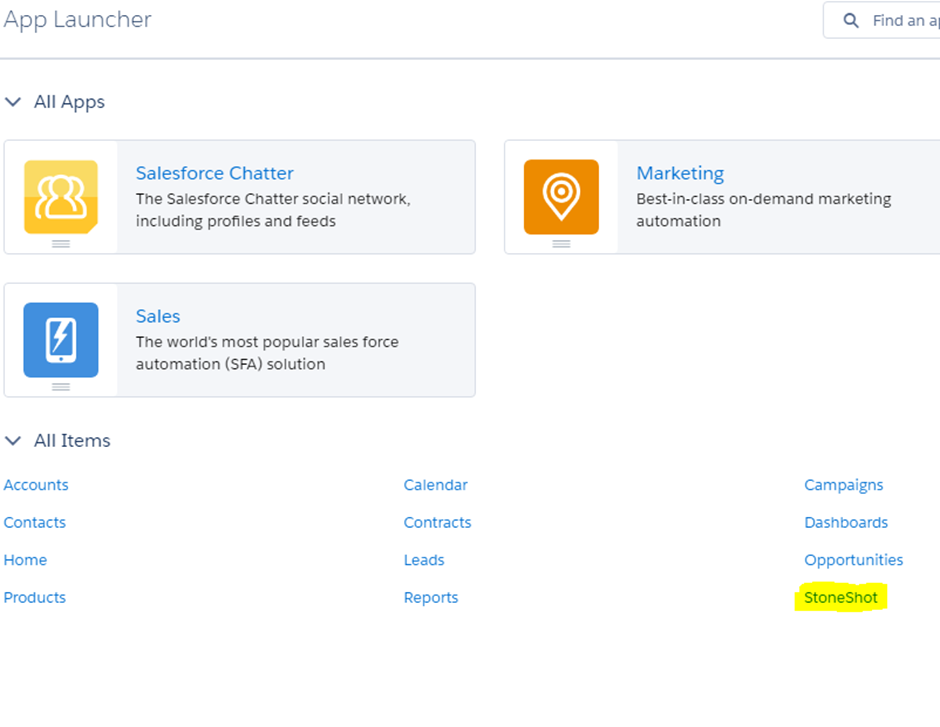 2. Enter your StoneShot login credentials: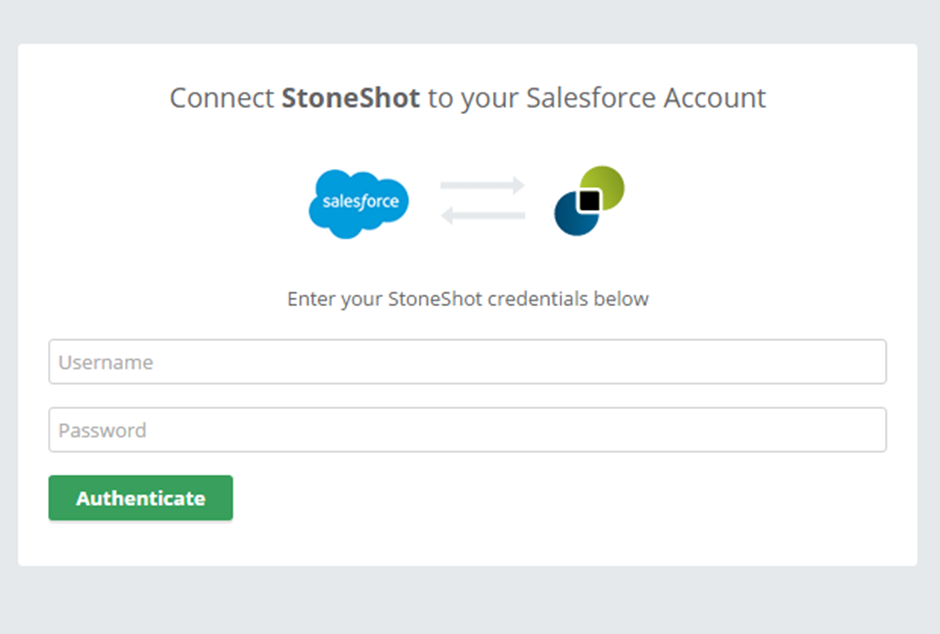 3. That gives you access to the Canvas application; to complete the full authentication you need to also authenticate the connected app. To do that click on the cog icon in the top right hand corner of the StoneShot tab in Salesforce.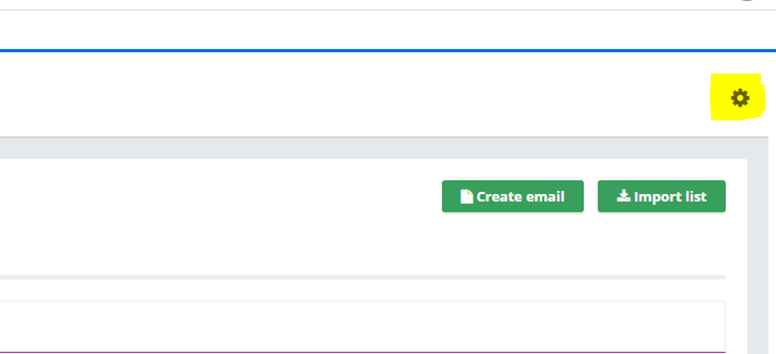 4. Complete the authentication process by pressing "Connect" on the Connected App Authentication button: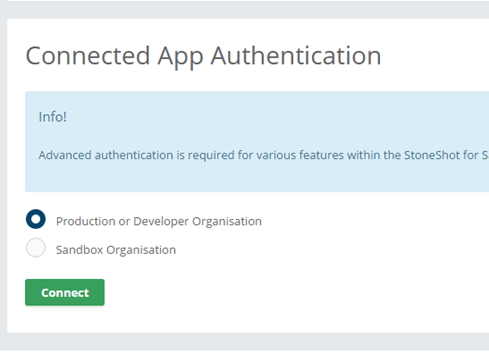 Once complete Salesforce will remember the credentials so you won't need to do this again.
For more on this, take a look at our Salesforce User Authentication video below.