Event Scheduler
You can schedule emails within the StoneShot Marketing Platform so that when the contacts event status is set, an email will automatically be sent to their inbox. Navigate to your event in the Events tab and select the Schedule tab.

Click on the Add Schedule button to get started.
Choosing your Schedule trigger
The Contact Event Status option is setting a rule that if a contacts status is set to whatever you chose, a chosen task will execute – these are outlined in the section below.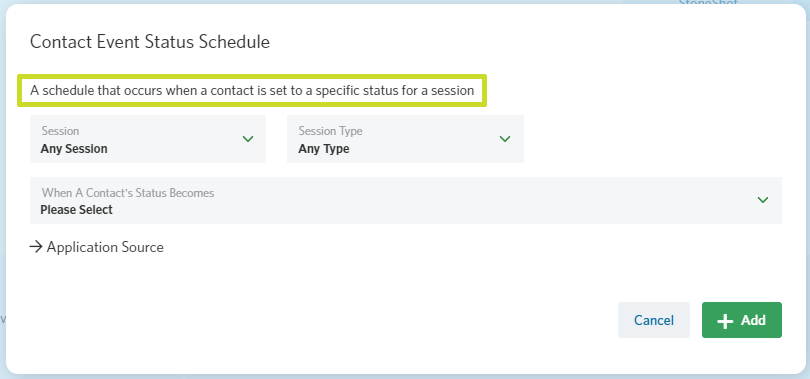 The Event Status option will set a rule for a task to execute after a set number of minutes, hours, days, weeks or months, before or after an event.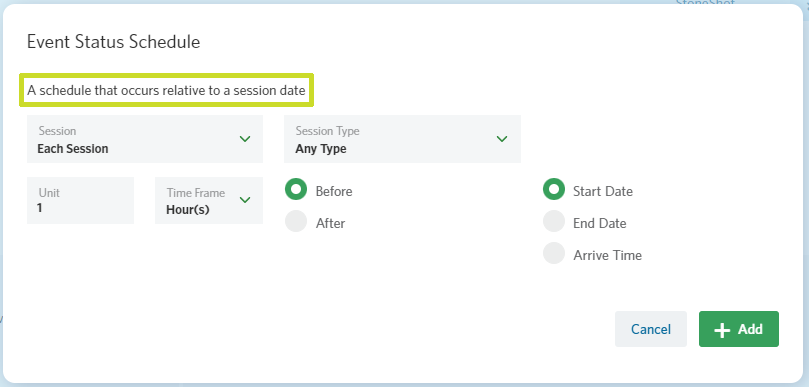 The Venue Capacity option will set a rule to execute a task when the venue capacity of your session reaches a specific percentage chosen by you.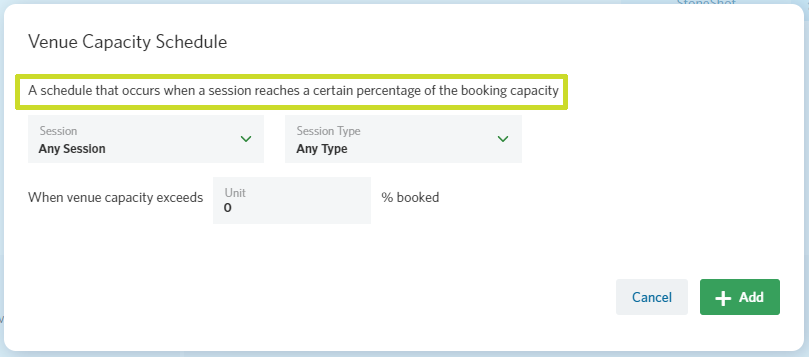 Adding a task to your schedule
Once you have selected the required schedule and filled out all the relevant information, you will see that the schedule has been added into the Schedule tab. You will then see a dropdown button that says, Add Task.
The App Notification option will show StoneShot App users an app notification when your schedule is executed. You can write a message and select how long you would like the notification to display.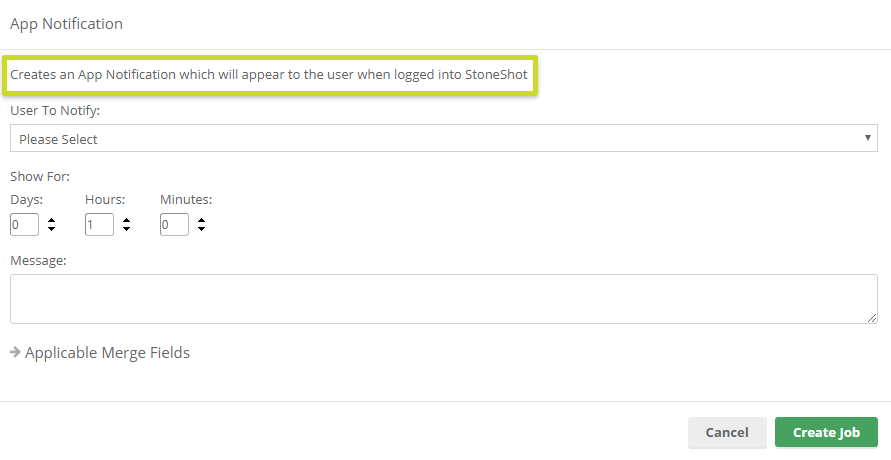 The Email Notification option will send out a text-format email to a single address. When the condition is triggered, the email will be sent.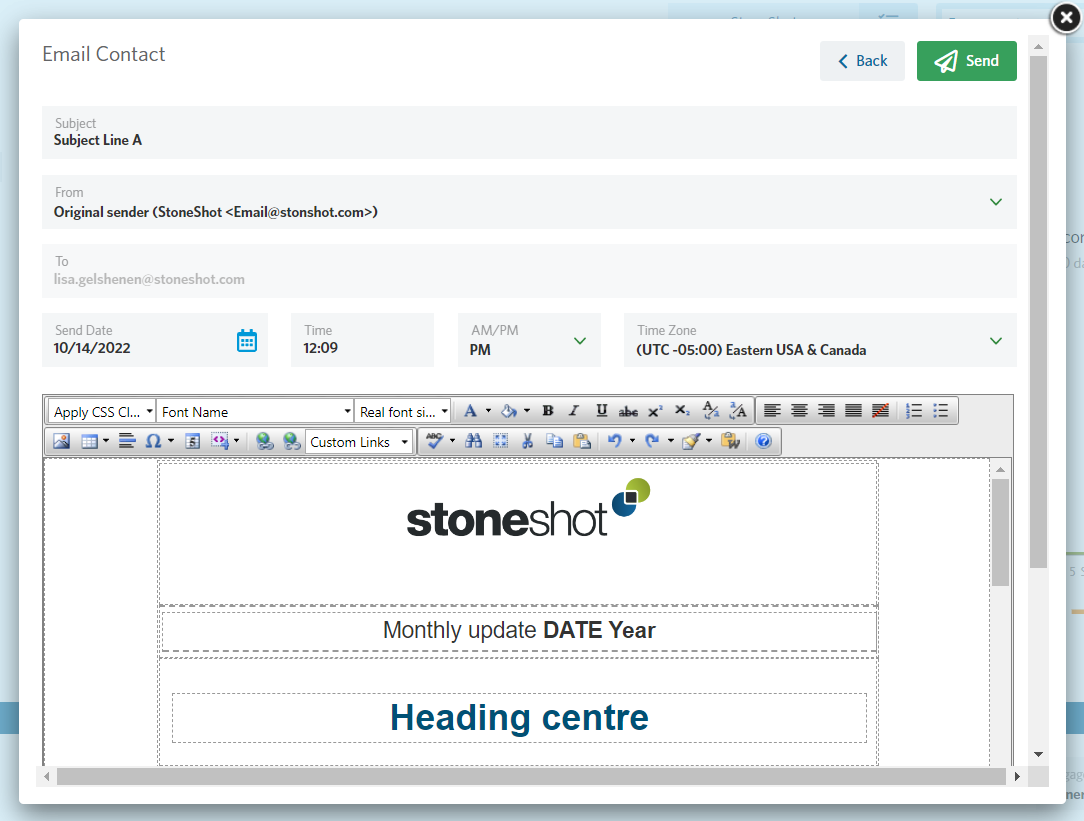 The Campaign Launch is the most common option, and it will send out a campaign to the contacts with the selected event status. You can either select a new template and campaign so the analytics will be separate, or you can choose an existing campaign where the contacts will be added to.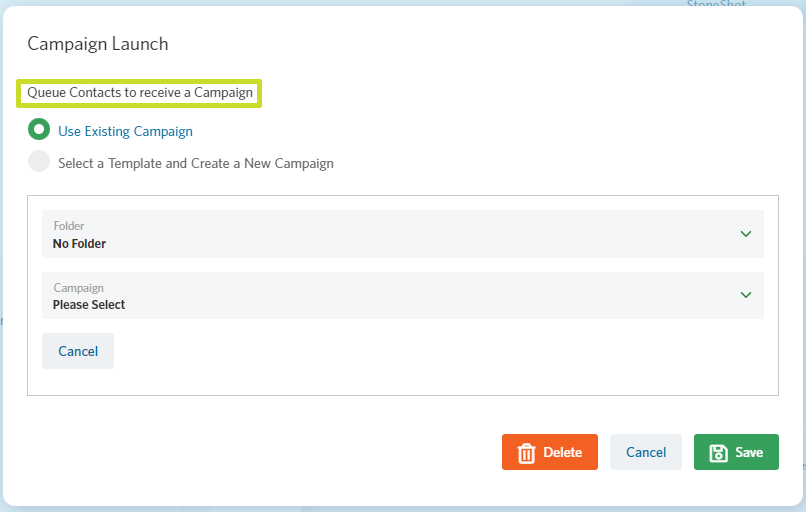 The Contact Status Change option will change the status of the contacts that are in the session you've selected for your schedule. Simply choose what status you would like them to be assigned and click Create Job.

You can watch more on our Event Scheduler in our training video below.