Bulk Assigning Contacts Events Status:
You can bulk assign your lists in the StoneShot app under the Lists tab to set the status of the contacts regarding the event. You can import your list into the app using the Import Manager or use a list that has previously been imported. Click on your list and then you will be greeted with something that looks like this: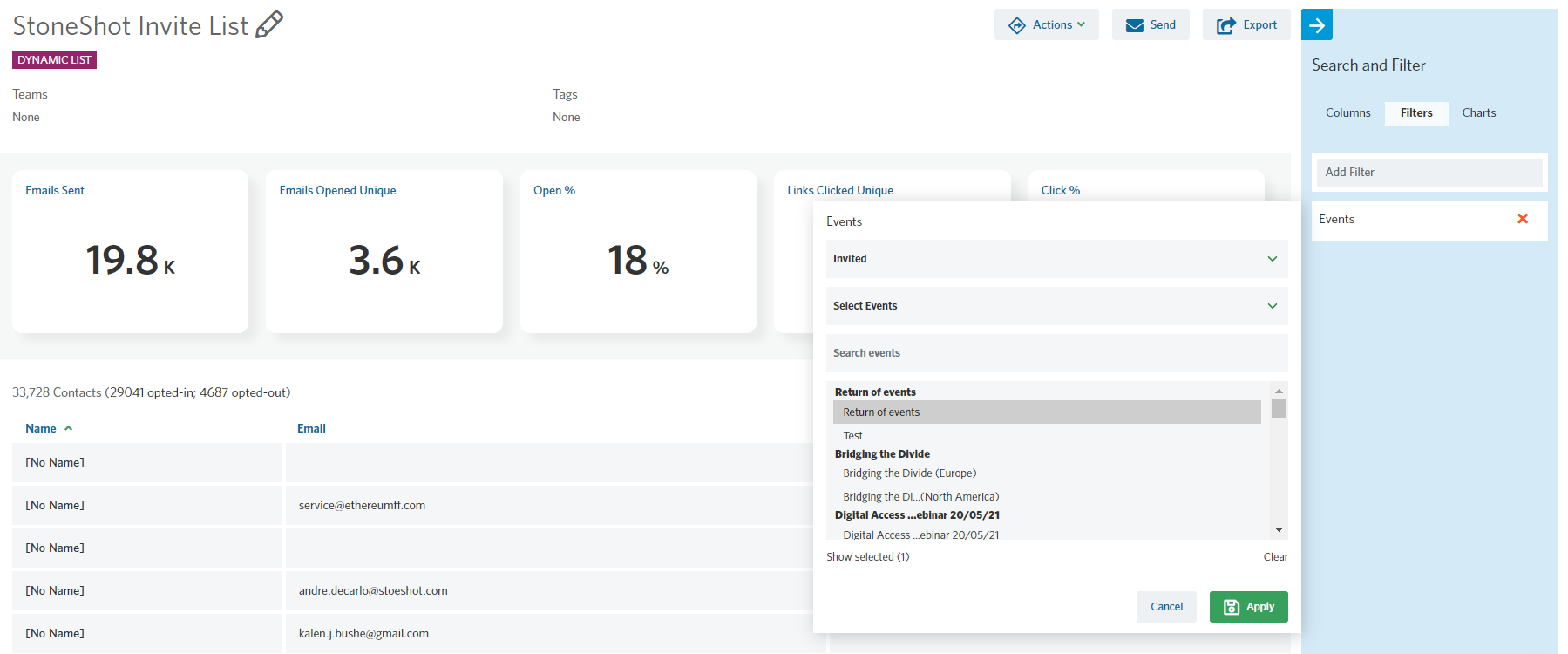 To bulk assign all contacts in your chosen list, you will first have to select the Edit dropdown and select the Event Status option. This will then have drop downs for all the events that have been created within your database, all the sessions within that event, and the event status you want to choose for these contacts.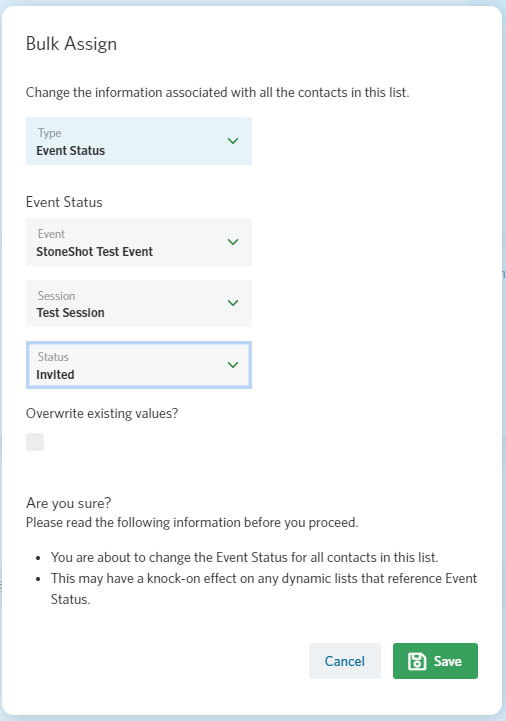 Select the Event and Session you require and then the status you wish to set for all the contacts you want to change.
You can also overwrite the existing status of the contacts in the list as some of them maybe incorrectly assigned, although there is a warning notification for if any contacts are assigned already.
Once all relevant fields have been populated, click on the Update button. This will bulk assign all the contacts in the chosen list and set them all to Invited or whichever status you picked.
Event Invitations/reminders:
The typical email invitation to an event will consist of these components:
View in Browser
Company Logo
Banner
Intro Text
Register Button
Venue Details / Location etc
Start Date/Time
Calendar Invite File
Social Media Links
Disclaimer & Unsubscribe Link
See example below: